Offers for our members
This page details member's events and exclusive member to member offers. Whilst we will always try to keep information up to date, please note that they are limited and only available at the discretion of the provider.
---
Introduction to working with Essential oils Workshop : I would like to invite anyone interested in learning more about how essential oils can be a natural solution for 80% of their health needs to come along to one of my interactive classes. The classes are £10 and include a free rollerball blended for any ailment of your choice, a free 5ml bottle of essential oil to take home on the day. I have an offer on that you can bring a friend for free. I tailor the classes to the needs of the people that are coming with a focus this time of year on Winter Wellness. The classes are 90 minutes long and take place at my treatment room the Holistic therapy Centre, 42 High Street, Marlow, Buckinghamshire, SL7 1AW.
Free 60 minute doAROMA Reiki Treatment - I would value peoples feedback on this new treatment and would like to offer members of the group a free treatment. doAROMA Reiki is a healing experience that starts with a grounding blend of oils applied to specific pressure points on the feet, designed to get the body back into balance, followed by a chakra balance protocol of oils applied topically to the back. This is then followed by standard Reiki designed to balance the front aspects of the chakras and pick up and release any negative energy from all levels. The treatment ends with you taking home a blended rollerball oil to continue the effects of the treatment at home.
---
Villa Gaea
is a luxurious 4 bedroomed house (sleeping up to 10 people and we have further accommodation available for larger groups,) in the village of Turunc in Turkey. It is at the very back of the village in a slightly elevated position, offering views across the village and out to sea (it is just about where the Med meets the Aegean). The Villa is on an unmade road and backs onto the forested mountain. It is available all year round for rental and is the ideal spot for holidaying with family or friends. HTN attendee members
receive 10% discount on private bookings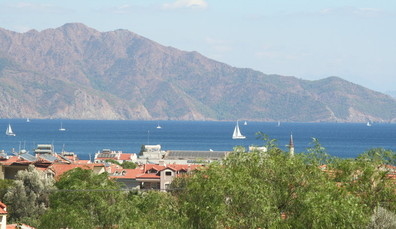 We run Holistic Holidays where you have the opportunity to totally relax and enjoy yourself, whilst receiving holistic treatments, empowerment workshops and meditation. There are also a number of trips for you to enjoy, including a visit to our local Shaman's home on the peninsular (see
blog
), boat trips and much more.
You may like to know more about our "Heal the Healer" holiday programmes. A week spent with like-minded therapists, sharing our skills and knowledge to re-charge our batteries in a gentle, restful environment.
If you are a practitioner who would like to hold your own event at Villa Gaea, where we have a large workshop room, please
contact us
.
---