---
Laughter Yoga Online Thursday 7th May 8.05 -9.05 pm
£5.00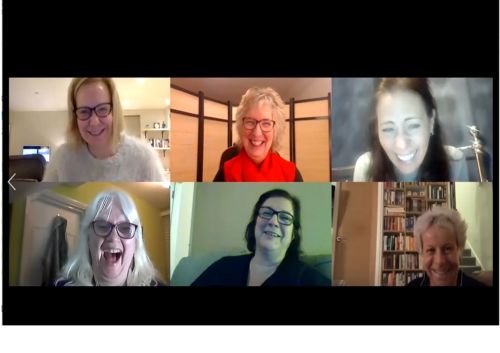 An hour of laughter, meditation and feeling good! This starts at 8.05 to allow you to clap for our heroes and then join the workshop with your energy already buzzing.
All you need is a Zoom connection, somewhere nice and comfortable to sit, some water to drink and a readiness to have some fun.
Book below and I will send you a Zoom link for the event.
During this period of lock down, if you would like to bring a partner to join in, they are included in the ticket price. (This session isn't for children under 15)
The session goes something like this:
Brief introduction
20-25 minutes of laughter yoga
5-10 minutes of laughter meditation
20 minutes of deep relaxing meditation.
Powered by Create